GLTH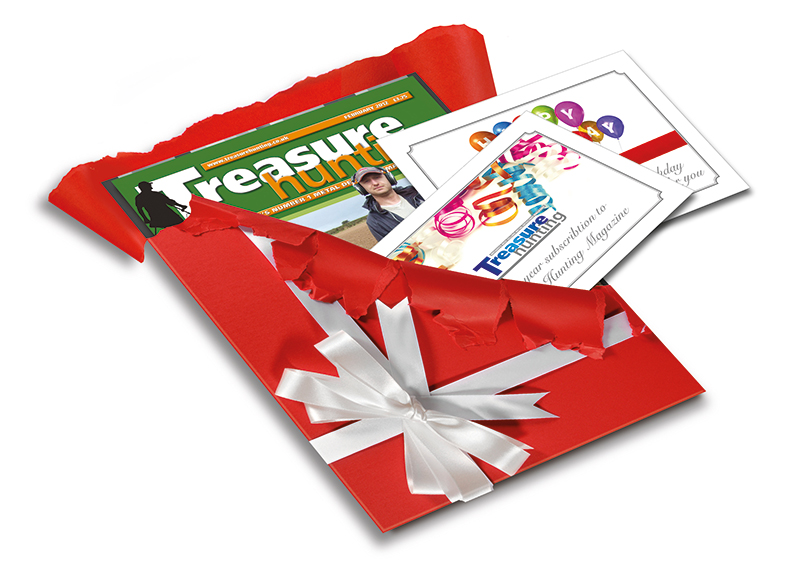 GIFT SUBSCRIPTIONS
A subscription to Treasure Hunting makes a wonderful gift!
We can send the first issue direct to you with a gift card so you can give it as a present.
Or we can gift wrap the first issue and send it together with a personalised gift card direct to the recipient..
All you need to do is decide how many issues you'd like to subscribe for, then 'Special Instructions' box on the Shopping Cart page to let us know your preferences.
Or if you prefer call 01376 521900 9-5 Mon-Fri and speak to a real person!